October Review: DRAWlloween + INKtober
Okay, we're a full week into November, so I suppose if I've got anything to say about my October experience, I'd better do it now. As you'll no doubt recall, I participated in three different artist challenges last month, and while 24-Hour Comic Day didn't end successfully, I managed to complete both DRAWlloween and INKtober on time and 100% complete.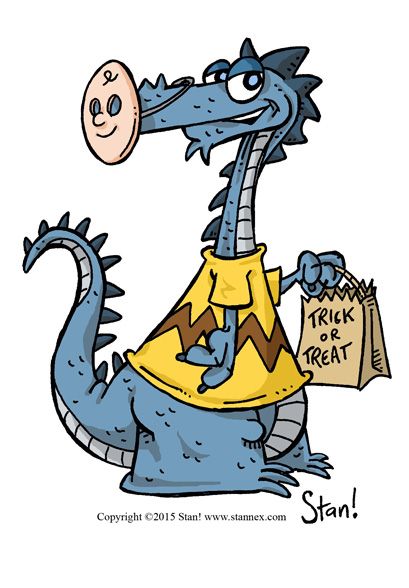 This wasn't the first time I'd attempted to do some kind of drawing-a-day artist challenge, but it was the first time that I've gotten more than five or six days of one successfully done. Not only that, I doubled up, finishing two versions of each drawing. So how'd I do it?
To be blunt, I cheated. That is, I DIDN'T do the drawings each morning. Rather, I did them in batches of 4 ahead of time, taking the better part of a day to focus on these challenge drawings so I could pre-load them into posts for each day of the week and then focus on doing my regular freelance work the other three days.
Does that really MATTER? Probably not. The challenge was to do 31 drawings in 31 days, and I absolutely did that (twice over). But a side point was to develop the habit of spending a little time every day drawing, because that would pay dividends for days, weeks, and months to come. So, as often happens when you cheat at something, I hit the goal but denied myself the full benefits that would have been derived if I'd done things the "right way." But even THAT doesn't really matter, because I DID reap the benefit of doing that much drawing and exercising my artistic muscles repeatedly over the course of the month.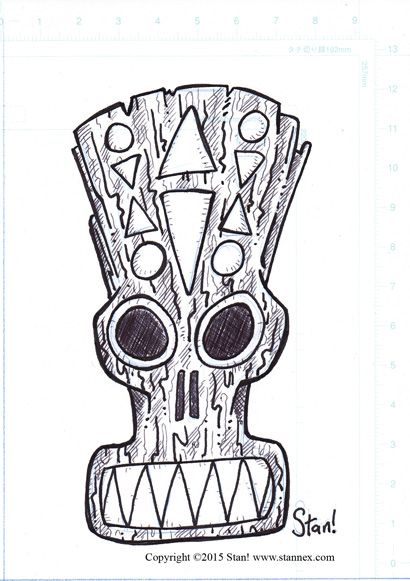 Drawing is like any skill, the more you do it the better you get . . . and even if you're not trying to make huge improvements, the more you practice the sharper your skills will be. I don't get nearly as much drawing freelance work as I do writing and game developing gigs and, as a result, I rarely feel as on the ball when it comes to drawing as I'd like to be. At this point, though, after going through DRAWlloween and INKtober (and simultaneously working on a rare freelance drawing assignment) I feel sharper than I have in months . . . probably years. I think the last few drawings I did for the challenges were the best I did all month.
So clearly the take-away is that I should keep up the daily drawings even though the excuse has passed, right? Well, yes . . . and no. The only reason that I COULD set aside the time it took to do daily drawings was that it was for a finite, relatively short period of time. Over the long haul, I can't afford to keep taking the equivalent of every fourth day off to do those daily drawings—not unless somehow they were ALSO able to generate the income I need to generate on those days.
Getting paid to do drawings, though? That DOES sound really good. So I've come up with a couple of ways to try to make that happen.

SELL THE ORIGINAL ART: The first thing I'm doing is putting all of the original art up for sale. Now, because of the way I did the work, this ONLY applies to the INKtober versions of the drawings (the DRAWlloween drawings only exist digitally . . . and I'll talk more about them in a bit). But still, I have thirty-one original pieces of art that I can either put into a drawer or make a concerted effort to sell. I announced my intention to do this in the middle of the month, and as a result I've already sold four or five of the pieces. The jury is still out on whether or not I can sell enough of the remaining pieces for it to make a difference on my budget.
I've set up an Art For Sale page here on the site where interested parties can go to see what pieces are still available and what the costs are. (Feel free to pass this link along to any cartoon art collectors you know . . . PLEASE do spread the link around as much as you can.) If this goes well and becomes an ongoing thing, I'll probably do something like open up an Etsy shop for the purpose of selling the originals. For now, though, this method works best.
SELL THE DIGITAL ART: While there isn't a physical copy to sell of the DRAWlloween versions of these images, there are other options. The BEST one, I think, is to bundle some of the images together and sell them as stock art. My cartoony style of drawing actually is pretty well suited for this sort of thing. And while I've missed out on the BIGGEST sales season for spooky art for this year, the nice thing about digital merchandise is that it doesn't go stale or cost anything to warehouse. And even small sales over the course of the year can add up to a decent profit over time.
In fact, I'm already working on creating stock art packages this with MORE than
the drawings I did last month. I'm putting together stock art packages of the drawings from last year's "Stickers By Stan!" Kickstarter. And as time goes along, I can make NEW stock art packages as I do other appropriate drawings.

SEE IF THIS CAN BE REPEATED: All of this so far has been about recuping money for time already spent drawing. But the BIG question is whether there's a way to make this a RELIABLE income stream so that I can continue setting aside time to do these drawing on a regular ongoing basis. I'll be honest, when I ran that sticker Kickstarter last year, my HOPE had been that support would have been strong enough to do just that and monetize the work with ongoing sticker sales. But while support was good, it was only about half of what I'd have needed to give that a try.
Now, though, I'm working out the details of starting a Patreon campaign centered around doing work like I did for DRAWlloween and INKtober. I doubt I'll be able to make it start with a drawing every day . . . but a few drawings a week is looking like it could work. Then, a more patrons join the campaign, I can set goals for increasing the number of drawings I'm doing per week.
I'll be making more posts about the Original Art Sale and my Patreon plans . . . but you've basically got all the details here.
So there … THAT'S what I learned from my October artistic challenges—that I LIKE being challenged in that way, and I want to find a way to make this a regular and growing part of my freelance life. DRAWlloween and INKtober were A LOT of fun. Now I just need to figure out how to have that kind of fun all the time.